Shri Babaji's Message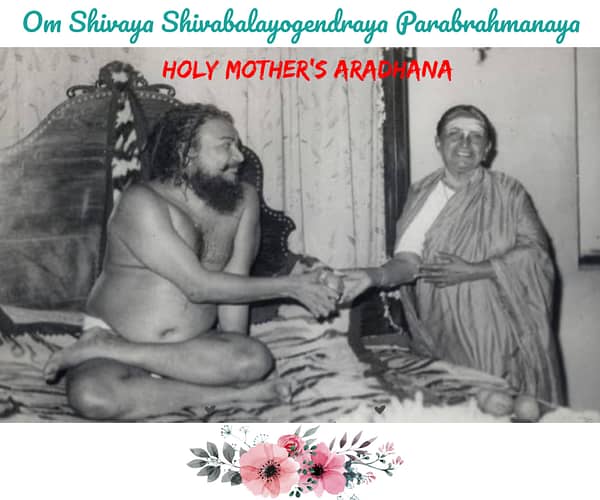 Perhaps, first disciple of Our Master Shivabalayogi.
She served by holding Swamiji in her womb for 9 months.
Much before the world came to know of this great Yogi,
she was looking after Him carefully, affectionately.
She gave Him for Lokakalyana, welfare of the Universe.
In return did not ask anything either from Him or this world.
Greatest example of Selfless service.
She looked after all devotees of Swamiji.
She is Holy Mother Parvatamma.
On 15th Aug in the old ashram premises of Bengaluru,
we all devotees gather to pay rich tributes
and pray for Her blessings and grace on one and all,
for peace and harmony, that we serve our beloved Master.
Millions of prostrations at the lotus feet of
Holy Mother and Shri Guru Maharaj.
Love and blessings
Baba Shiva Rudra Balayogi