23rd to 27th November 2023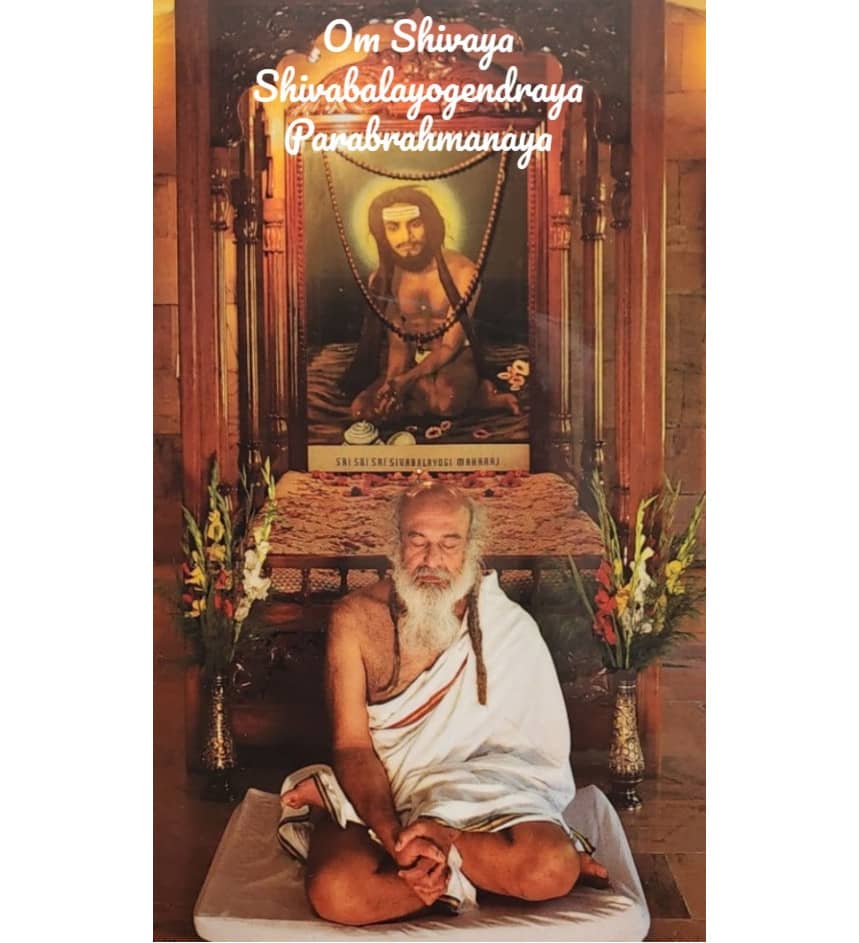 Devotees all over the world will be celebrating the 24th Anniversary of Baba Shiva Rudra Balayogi's
Tapas completion from 23rd to 27th November, 2023 as KARTIK PURNIMA UTSAV.
DEHRADUN ASHRAM devotees will be celebrating in the BENIGN PRESENCE of BABA MAHARAJ,
at the Lotus Feet of Divine Guru Shivabalayogi Maharaj.
There will be five days of Rudra homam, meditation, special pujas and bhajans.
The final offering, PURNAHUTI will be on 27th November with Babaji performing special pujas to GURU and GOD.
Special tributes will also be paid to Mataji Kailash Kumari Devi and Allaka Paravatamma – great Mothers of Swamiji.
These programs will be followed by mass feeding.
You are cordially invited with family and friends to participate in these celebrations.
– Trustees & Devotees

PROGRAMME
From Thursday 23rd Nov – Monday 27th Nov, 2023
• Everyday Laghu Rudra Maha Yagn – 8.00 AM onwards
Everyday Dhyan – 5.00 PM to 6.00 PM
Everyday Bhajans, Aarati – 6.15 PM to 7.15 PM
Sunday, 26th November, 2023
The Trustees and Devotees of Shri Shivabalayogi Maharaj Trust, Dehra Dun, invite you with family and friends to participate in paying tributes, in fond memory of Pujya Guru Maata Allaka Paarvatamma.
• 7.00 PM to 9.00 PM –
Special Bhajan Sandhya, Aarati and Bhandara in memory of Holy Mata Paarvatamma.
Monday, 27th November, 2023
Initiated by THE DIVINE GURU SHRI SHIVABALAYOGI MAHARAJ, Pujya Shri Shiva Rudra Balayogi Baba Maharaj completed His Tapas in the year 1999, on 23rd November, Kartik Purnima. The 24th Anniversary celebrations of this Accomplished Tapas' will be held this year on the auspicious day of Kartik Purnima, on Monday 27th November, 2023. Tributes will also be paid in fond memory of Mataji Kailash Kumari Devi.
• 6.00 AM – Suprabhatam Maha Ganapati Puja

• 10.00 AM – Pujya Shri Shiva Rudra Balayogi Maharaj offers special puja to Guru Maharaj's Gaddi and to Sacred Shivalingam

• 10.30 AM – Laghu Rudra Mahayagn Purnahuti

• 11.00 AM to 2.00 PM – Shraddhanjali Utsav, Special Devotional Bhajans, Pujya Babaji's message to the world, Mangala Aarati and Bhandara. 
DEHRADUN ASHRAM ADDRESS:
 Shri Shivabalayogi Maharaj Ashram
180-C Rajpur Rd, Rajpur P. O.,
Dehra Dun – 248009,
Uttarakhand, India.
 Phone: (0135) 2734214
Donations are received thankfully